Creating magical vacations one WISH at a time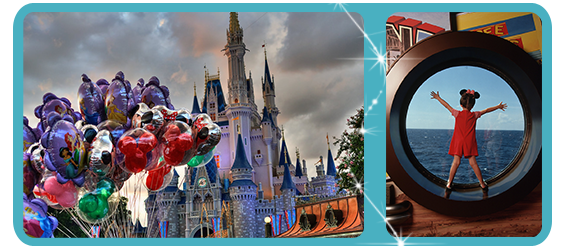 Wishing Well Travel is a group of Disney Travel Enthusiasts who are spread across the United States. We have a passion for Disney that drives us to help you build the Disney vacation you have dreamed of! With our committed customer service you can be sure that you are getting the BEST vacation at the BEST price, guaranteed!  BEST OF ALL, BOOKING WITH WISHING WELL TRAVEL WILL NOT COST YOU A DIME, OUR SERVICES ARE ALWAYS FREE! 
Your personal Travel Agent will work with you side-by-side through the entire process. They are always available to help you with everything, whether it is advice about a Disney resort hotel, which character breakfast your children will love, or helping you find the best price for your Disney vacation package. Wishing Well Travel will make your vacation special by personalizing it for you, your party, and your celebration. WE LOVE TO MAKE THAT DISNEY MAGIC SHINE FOR YOUR SPECIAL OCCASION! All of our agents have years of experience and a love of all things Disney!
Once your vacation is booked with Wishing Well Travel we will continuously monitor your vacation and automatically apply any discount from promotions released AFTER your vacation is booked. This will save you time, and of course money. Do you already have your vacation booked? That's ok, simply transfer your vacation to Wishing Well Travel and we will apply our great service to your vacation, all for FREE!
Wishing Well Travel can make your Disney vacation MAGICAL AND MEMORABLE. From our concierge-style service, to all the tips and tricks we have up our sleeves (and are happy to share with you), your Disney vacation booked with Wishing Well Travel will be one you will never forget!