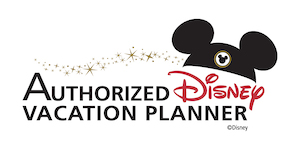 Your Best Disney Vacation at The Best Price!
919-215-8374
We Take the Hassle Out of Planning Your Disney Vacation and Our Service Is Absolutely FREE!
Simply tell us what your wants, needs, and budget are, and we'll take care of everything! 
We'll help you plan the perfect itinerary for your family based on your exact needs, and we will research the best deals so you can enjoy your Disney Vacation completely worry-free!
Authorized Disney Vacation Planners
We Specialize in Disney Travel
Our extensive knowledge of all things Disney means that we can guide you toward the best deals, and just as importantly, we'll help you plan the best itinerary so you maximize the fun!
Warm Authentic Customer Service
We Genuinely Care About You
We are there for you when you need us and we truly love what we do!
So go ahead and ask us questions. We're always happy to share what we know!
Our Services Will Cost You absolutely Nothing
There are NO surcharges or hidden Fees
Using our services will not cost you a dime more than if you booked your trip yourself. But our tips and insight will guarantee more fun and less stress for the whole family!
Full Concierge Service. We Take Care of it All!
We Offer a Concierge Service At No Cost to You
Do you need dinner reservations? Or do you want to add some non-Disney parks to your itinerary?
Not a problem! We are happy to book it all for you!
What if planning for your next Disney Vacation could be Simple and Stress-free?
Wishing Well Travel got us the best deal for our Disneyland vacation! Out hotel was close and so comfy and clean. We had a wonderful time and can't wait to go back! Plus, knowing our vacation is helping others makes it even more wonderful!
We have used Wishing Well Travel for all of our Disney Vacations. It's the little extras that make Wishing Well Travel stand out for us: the custom character calls, the concierge service and our specialized welcome that really started our vacation out with a spark! Thanks Wishing Well Travel.
I can't believe the service I received, I couldn't have planned a vacation as wonderful as the one we just had! Thank You!
We couldn't have asked for a better vacation, everything was exactly how we wanted it. Wishing Well Travel really came through for us!
You are amazing at your job! Thank you!
Noelle Myers
Big changes are coming to Universal Orlando Resort – in the form of a new Water Park – Volcano Bay.
Universal will close Wet-n-Wild to make room for this new park.  Opening in 1977, Wet 'n Wild, Orlando was one of America's first water parks.  It will close down permanently Dec 31, 2016. […]
Tiffany Bairos
Disney Cruise Line® is continuing its Holidays on the High Seas cruises in 2015. Halloween on the High Seas runs on most sailings from late September through Halloween. A special costume party in the atrium complete with trick or treating and photo opportunities with costumed characters, make for an unforgettable evening of fun.
[…]
Anjie E.
When the 27 year-old attraction, Maelstrom, at Walt Disney World® Resort's Epcot® was closed for re-imagining late last year, it brought both grief and elation. Fans of the current attraction were appalled that one of their favorites was leaving to be turned into yet another experience feeding the "Frozen frenzy" whereas Frozen fans danced with joy at an upcoming new attraction in the Norway Pavilion featuring their new favorite Disney princesses. Whether you are a member of either camp or fall somewhere in between, this attraction is looking to be a winner based on some early sneak peaks.
[…]